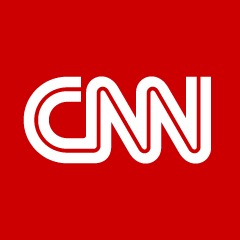 Job alert
Freelance Interactive Producer, politics
Location: Washington, DC
CNN Digital is seeking a freelance front-end developer to join the Interactives team, part of our newly established Visuals team.
The person in this role will work primarily with the politics team in DC to help produce visual narratives and coverage, while also collaborating with the broader visuals team and journalists across the organization. You'll help bring ideas to life with code, spanning from daily news graphics and visualizations to large-scale projects that advance the way we tell stories in the digital space.
We're flexible on your exact skillset as long as you bring curiosity and willingness to learn.
The day-to-day
Work with visual editors, news desk editors, writers and designers to build daily and shorter-term graphics using JavaScript, HTML and CSS using existing tools and templates
Lead technical development of medium to longer-term projects, working with other developers on the team when needed
Works to iterate on our existing templates and tools, and works with the team to create news ones when necessary
Develop and maintains a firm understanding of the larger technical infrastructure of CNN Digital, working with colleagues in other departments to find better ways to integrate the team's work within our growing suite of products
Maintains an open line of communication with project collaborators to ensure shared understanding of concepts and deadlines
What you'll bring
Candidates should be highly proficient in modern web development technologies and workflows (HTML, CSS, JavaScript, Git). Additionally, you'll have some combination of editing experience, data analysis (R, Python, Node, etc.), experience with more advanced JS libraries (React, three.js, etc), or mapping and graphics skills (Illustrator, AI2html, QGIS)
You should be a quick learner, eager to adopt new tools and methods
Attention to detail, strong communication skills, and ability to meet deadlines in a fast-paced newsroom environment are crucial
Interest in politics is a plus
Interface design experience is a huge plus, as is past experience working in news media
The ability to work on a team is a must
This is currently a contract position, located in our Washington bureau. Please send a résumé and portfolio links demonstrating development and other related skills via e-mail to sean.okey@turner.com